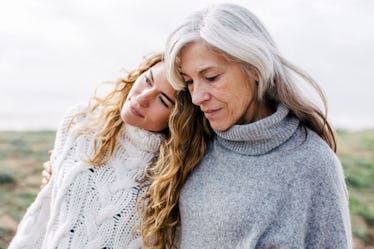 8 Regrets You Experience In Your 20s That Mom Definitely Warned You About
It turns out, your mom was right. She knew that one day you'd need some sound advice about life and love, and tried to prepare you for the real world. She expected that you wouldn't necessarily listen to her long lectures, or understand where she was coming from when she told you to not sweat the small stuff. Naturally, you grew up and these warnings and lesson started to make sense. You faced some of the regrets you might have in your 20s, and realized you could've avoided them all along. It's not the end of the world. Hear me out, OK?
Nobody wants to live their life with regrets, but it happens more often than not. You wish you said or did something differently, and can't take it back now. Turn that frown upside down — it's not as bad as you think. Truth is, this is just the beginning of your life, and you're bound to make mistakes. You're going to mess up, forgive yourself, and then fall back down again. The key is to change your mindset on it all.
Don't look at these regrets as rock bottom. Instead, put your positive pants on and focus on the future. There's so much beauty in being human, and it starts with trying your best, even if you fail. Sure, your mom warned you about these eight things. Well, you'll know for next time!