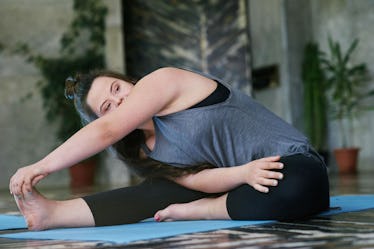 Exercise Can Change How You Feel In These 8 Pretty Mind-Blowing Ways
I have to admit that, more often than not, I'd rather snuggle with my pup or dive into the novel I've been devouring than get dressed for the gym. I mean, once I get started with a workout, I usually genuinely enjoy the way it feels, but finding the sheer motivation to exercise can often be the biggest challenge. After all, puppies are just objectively better than push-ups. But there are lots of reasons to exercise that can actually inspire you, that focus on how you feel rather than how you look, so you're not just dreading the trip to the gym every single time you decide to go.
It's so easy to think of exercise as something that only affects your body, especially since you can physically see your body change, but your mind really does reap significant benefits from a little sweat time here and there, too.
If you generally have a hard time getting inspired to move your body, consider adding in a charitable component, suggests Bethany Rutledge, fitness coach and author of the book Courage to Tri. "Through coaching athletes of all kinds for many years," she tells Elite Daily in an email, "I've found that exercising for a cause like a charity event can have a profound effect on mental health and other areas of life."
Whether you chase the sweat for the focus it brings your mind or the connection it helps you form with your own body, here are some reasons to keep moving.