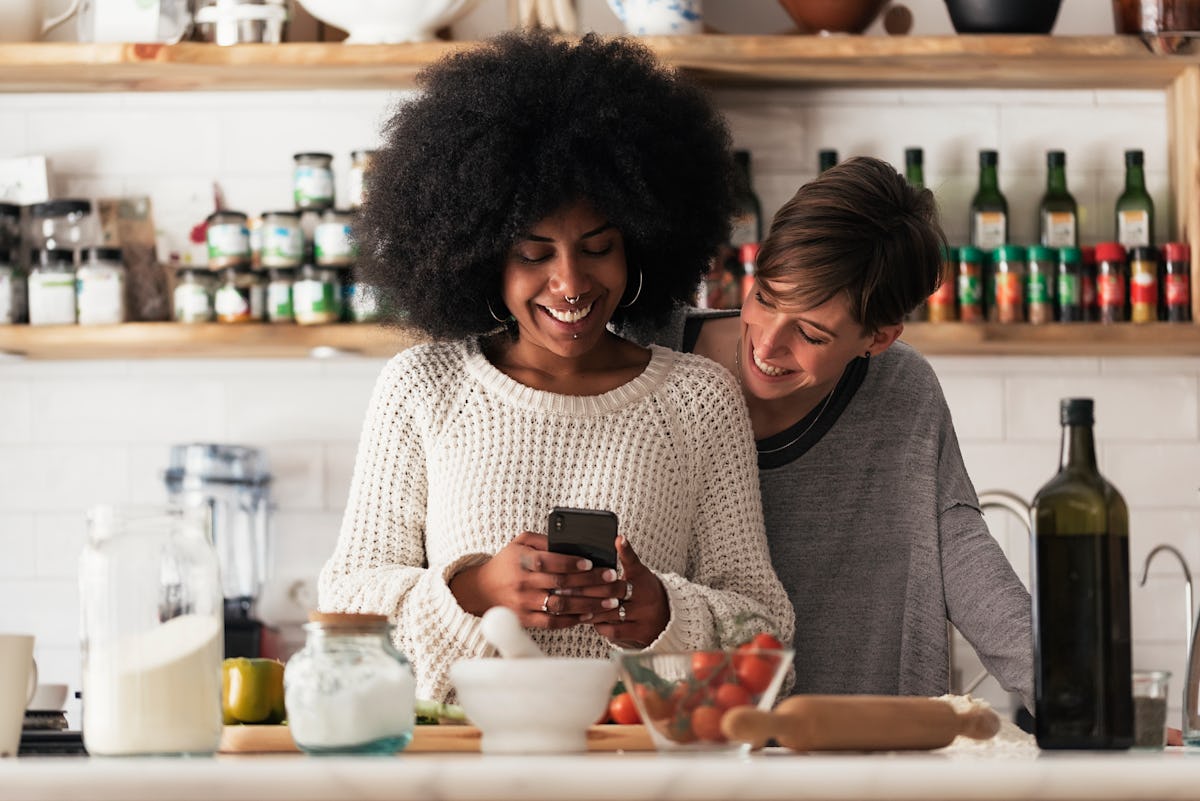 8 Flirty Texts To Send Your Crush On Thanksgiving That Are Saucier Than The Cranberries
It may not have the romance of Valentine's Day, nor the glitz of New Years Eve, but Thanksgiving can honestly be kind of hot. You're eating a lot. You're spending time with loved ones. Most of all, you're thinking of all the things you're grateful for, or would be grateful for, like world peace, or getting a date with your crush — and in the words of Paris Hilton, that's hot. If you can't rent a float in the Macy's Thanksgiving Day Parade to show your crush how you feel, don't worry. These flirty texts to send your crush on thanksgiving are a subtle close second.
Thanksgiving is a time for comfort, being yourself, and feeling (or getting) lucky. You can load up your plate, let down your hair, and get frisky after getting full. If you're crushin' on someone, Turkey Day is a cute time to spill the baked beans. Maybe you're back in your hometown, or perhaps you're with a friend's family, wherever you are, chances are you're looking cute and feeling good. After a few glasses of wine and a tense exchange with your conservative uncle, you're already feeling amped up. Why not tell your crush how you feel, in the name of gravy and European expansion?
These flirty texts are a sure way to add some whip cream to your pumpkin pie.