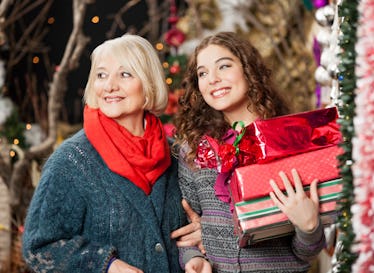 8 Best Experience Gifts For The Mom Who Never Asks For Anything & Deserves The World
Move over, The Avengers, because when it comes down to superheroes, our moms truly take the cake. Moms are super humans who can do it all, and never ask for anything in return. When you ask your mother what she wants for the holidays, she may respond with, "Nothing," or say she's already blessed enough to have a great family. That woman deserves everything, but it's hard to buy the world for one person. Although you can give her something fun and unique with some of the best experience gifts to get your mom.
Experiences are the true gifts that keep on giving, because your mom will be left with memories that last a lifetime. You can even partake in the experiences, and the quality time you'll be spending together is a bonus present your mom will cherish. Needless to say, these eight experience gifts have a lifetime warranty and you'll never want to return them. When you look back on your favorite memories with your mother, they might always be the times you spent doing great things rather than the presents you gave each other. Go ahead and win the award for best present giver this holiday season by giving your mom an experience she'll love.