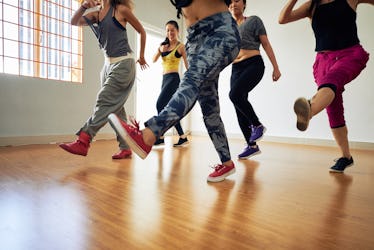 6 Unique Dance Classes To Take With Your Girlfriends When You're Game For Some Fun
Dance classes are so enjoyable, and there are so many different kinds you can take. Indulging in one, or a few, with your girls will have you feeling rejuvenated and excited to sign up for the next one. Unique dance classes are all over the world, and since you and your girls are so adventurous, you're probably ready to sweat it out and see what these classes are all about.
The amazing thing about dance classes is that you're likely in a room full of strangers from all avenues of life — all united by dance. Dance is so universal, and even if you don't get to formally say hello to everyone in the room, their perspective and performance of the dance moves tells you everything you need to know about them. It's like it has its own language.
Dance is expressive. Honestly, some of us wish we could dance out our emotions as they came, because words don't always do them justice. Finding a standout class with your ladies will send you all on an unforgettable experience. It's really just all in good fun. So, even if you don't know the difference between a plié and pilates, step into the dance world with your girls and try out some fun new classes.