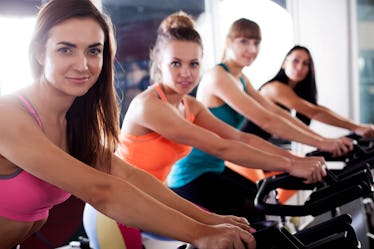 8 Unique Classes To Take With Your Girls That Are Anything But Ordinary
Taking classes with your friends can be so much fun. You're getting out, being active, and having a good time as well. Now, a spin class here and a zumba class there can certainly be rewarding, but what about trying something new and different? Those unique classes to take with your girls are just waiting for you to find them.
Can we also mention bragging rights? If you've done something out of the ordinary but never even talked about it, you haven't been doing it right. We're all about technology and apps these days, right? So, use a little bit of that millennial magic and match you and your girls up with these remarkably awesome classes that will be unforgettable.
Find something that others will literally have to experience to believe, and become a trailblazer for people by making them want to explore those out of the box gems. Some of these classes really are unparalleled, and will get you and your girls out of your comfort zones while exploring a different frequency of fun. After this, you ladies can almost say you've tried practically everything together. If you need a little push in the right direction, these classes are waiting for you and your girls to sign up for.