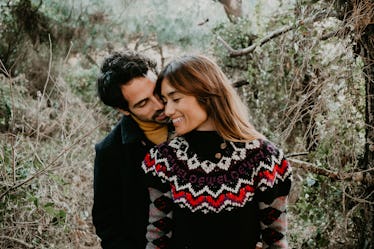 8 Date Ideas That Double As Self-Care, Because You Both Deserve To Treat Yo Selves
Everyone needs a little R&R sometimes, even lovebirds in relationships. If you and bae are overworked, unrested, spread a little too thin, or just feeling like you can't even, you might be looking for date ideas that double as self-care.
Taking care of yourself looks different for everyone. For some people, self-care means getting to the spa, exercising, slurping a green smoothie, heading out of town, sipping rosé all day, or doing literally nothing. Some like to recover on their own, while others might want to make a date out of it.
Just because you're in a relationship, that doesn't mean you don't need self-care from time to time, but it also doesn't mean you need to recover without your boo. I'm here to tell you that spending QT with your SO can totally make you feel refreshed and ready to tackle whatever's on your plate. When you're in a relationship, especially when you get into the serious, comfy zone, dates come in all shapes and sizes. Really, though — going out for dinner and drinks is an all-time classic date for a reason, but not every one-on-one needs to follow that format.
If you're stumped on what a self-care date looks like, I've got your back. These eight date ideas double as self-care because you and partner both deserve to treat yo' selves.