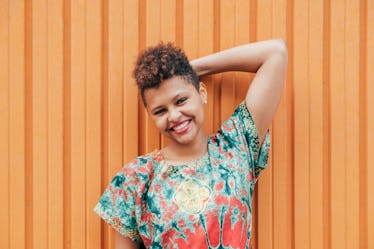 "JOMO" Is The Best Digital Vacation You Can Give Yourself & You Need It ASAP
You've likely experienced FOMO more than once. It can feel crummy when your whole friend group's organizing a fun night out, and you're not available to make the plan. But what about when you really don't mind detaching from the social scene and social media for a bit? That's called "JOMO," aka the joy of missing out. I'm not going to sit here and say I don't get drawn in when my friends upload pics from brunch, but JOMO is the best way to unplug, and you should welcome it with open arms.
Social media is fast-paced. One day, you're watching a viral video that's unpopular by the end of the week. Other times, you feel the need to post your entire day on your Insta story, because everyone else is getting a kick out of doing it. I'm not knocking the incredible things social media and the internet bring right to our fingertips, but unplugging every once in a while is so good for the soul.
Think about the days when you didn't have a smartphone in your pocket. You focused on the present moment, your passions, and were actively listening in a conversation when the person was right in front of you, not on a screen. The digital world has a way of making you feel like you're part of an entire community. It's totally great, but you also need to understand the importance of alone time, especially in your 20s. Cherishing time to yourself and embracing JOMO will have you feeling refreshed, and these eight reasons prove why.