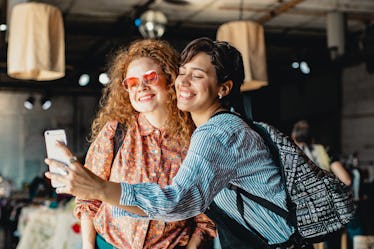 7 Underrated Family Vacay Ideas For Bonding & Making New Mems
blackCAT/E+/Getty Images
The goal of any vacation is typically to unwind, explore, and relax. But if you're going on a family vacation, then you may have some other motives. You might want to bond with your people and make memories you can talk about at parties and barbecues for decades to come. That's where this list of underrated family vacation ideas will come in handy. They basically guarantee you'll do something new and exciting, and jump into adventure with your family right by your side.
Whether they take you across the country or somewhere right in your backyard, they ensure you'll check items off your bucket list — but not alone. To be honest, that can be the very best way to adventure. When the ones you care deeply about travel the world and have experiences with you, you get to see their reactions as they see the Eiffel Tower or go snorkeling over a shipwreck for the first time. You get to take a bite out of a fresh batch of homemade pasta in Italy and share a moment of bliss, together.
The memories are irreplaceable. And if you take one of these underrated family vacation ideas to heart, you'll be bonded with your family members for life.