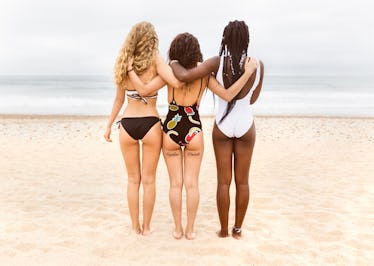 7 Underrated Things You'll Miss About Spring Break After You Graduate
Marco Govel/Stocksy
Welcome to the real world. I don't know who exactly came up with the concept of adulting, but I'd like to speak to them because I don't always appreciate it. Yes, life after graduation has had its perks. For one, I don't have to go to class anymore, and have my weekends truly to myself. But, there are also a thousand things I wish I could relive over and over again, and my college friends are just way too far away. Being in the middle of March, you might have some extra memories on your mind. The things you'll miss about spring break are putting you right in your feels, in particular. Ugh, can we go back to college now?
In my opinion, spring break was by far the best part of the spring semester. When life was feeling truly rough, you always had a tropical vacation to pull you right out of all the sadness and stress. You'd power through your midterms hoping that it meant the plane would take off even sooner, and did some solid online shopping during all those lectures (Whoops!)
Especially in your senior year, you heard over and over again to make the most of every moment in college. That one day you'd look back on it all and wish you went out that one Saturday night, and danced until dawn like nobody was watching. These seven things will hit close to home, and have you daydreaming at work about spring breaks of the past. Sorry in advance — I'll try and pass some tissues through the screen.