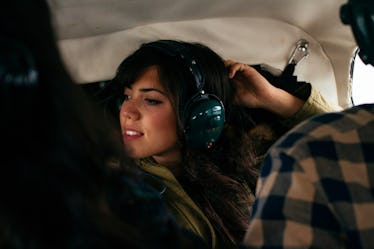 These 7 Chill Getaways Were Meant For The Lazy Girl With Wanderlust
Jesse Morrow/Stocksy
Lazy with a side of wanderlust. That's quite the combination when you think about it, because you want to follow your feet, but are just so snuggled up in bed. It's so easy to trade our passports for pillows, and settle in our current surroundings. But, when the travel bug hits, you have to just go. Leaving your blankets behind for unreal beaches and culture-filled cities is worth packing a suitcase. Your bucket list doesn't have to be too bustling, though. There are plenty of lazy places to travel that will let you wander without losing any time with your sweatpants.
The most annoying part of traveling is getting to where you want to go. After that, it's basically a breeze. Booking plane tickets can make a mess of our brains, but once you're in the air, it's really all movies and endless napping until you land.
If you're feeling a little lazy, don't let that keep you from going everywhere in the world. Sure, getting to some of the most exotic places can be quite the trek, but they're so worth it when you can say you slept just a few miles away from an elephant sanctuary in the tropics of Thailand, or read your favorite book in a coffee shop buried in Budapest.
You won't lose any sleep over these seven places to travel to if you're oh-so-lazy. Diving head-first might not be your style, but you'll surely want to get your feet wet in these places around the world.