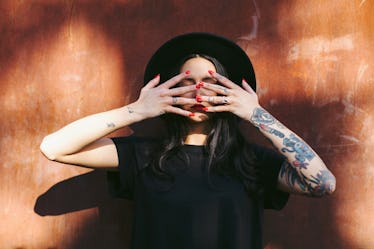 7 Things You Run Away From In Your 20s, But Really Shouldn't
You're navigating a whole new world now that you're — dare I say — an adult, and you're bound to be unsure of what to do at one point or another. You're only human, after all. You'll make mistakes, and have countless adventures, too — so don't run in the opposite direction when challenges present themselves. Don't be scared to take a chance on a new experience, either. The things you run away from in your 20s really aren't so scary, and you should start embracing them instead. Once you do, you'll come to realize that you figured this thing called life out along the way. Kind of cool how things fall into place, huh?
Truth is, you've made it this far. You've gotten through late-night study sessions and the stress that came along with completing many term papers — with flying colors. So, going forward, your inner compass will steer you in the right direction just the same. You're not alone in wanting to run away from your problems and everything that falls within the unknown, but by embracing them, you become the person you were always meant to be. You can handle these seven things, so it's time to take a deep breath. You've got this.