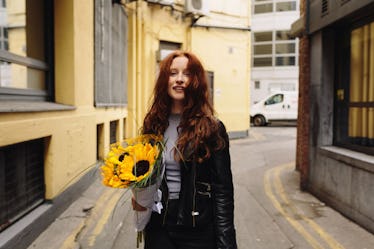 7 Things I Do Every Day That Make Me Feel Like I Have My 20s All Figured Out
"Practice makes perfect." That's what my soccer coach used to say whenever we'd miss a goal. Sure enough, after a few more kicks, every player was doing a bit better. We celebrated with popsicles from the ice cream truck after games, and picked numbers for the following season, with the plan to once again crush the competition. Later, I quit so that I could take more dance classes. But, that's besides the point, which is: We stuck with it, and that made all the difference. We made sinking the ball into the net a habit, instead of an option. Now, there are things I do every day, just like this, that make me feel like I have my 20s all figured out. Thanks to the blue team for this one.
Honestly, being a 20-something can be straight chaos. You're paying your own bills, and finding the answers to questions like, "What do you want to be when you grow up?" You think to yourself, "Well, I am grown up and don't really know. So, there's that." Take a deep breath, and know that you're exactly where you're supposed to be. You're a perfect work in progress.
All of that anxiety and nerves you have about the future and #adulting is normal, and can be easily calmed with doing one of these seven things every single day. Like a second grade soccer player, keep going and you'll realize that you're getting there — to the ice cream on the other side.