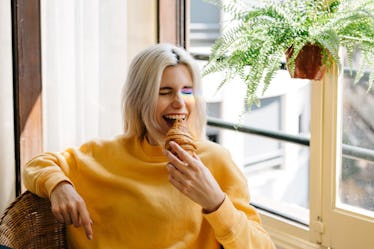 10 Signs You're Already The Grown-Up You Always Wanted To Be, So Cue The *Gasp*
Want to hear something truly shocking? You're a grown-up. *Cue the jaw drop.* Yes, the signs are all there, and you didn't even know it until, well, now. You assumed that one day you would wake up, and just feel a little different. Maybe older, wiser, or with all the answers to the game of life. You just didn't realize that tomorrow became yesterday, and all these years went by. At the time, nothing seemed to change except the seasons or your outfits. So, it's hard to wrap your head around being an "adult." These few signs you're a grown-up will make it much easier to understand.
Don't consider it an intimidating label, but rather a claim to fame. You became everything you wanted to be, and that deserves a major pat on the back. At one point, you were scared of calling the doctor and making appointments on your own. You'd blow through stores with your credit card like there wasn't going to be a bill. Even when you had school or work the next day, you'd stay out way past midnight and then sleep until noon. As that iconic Drake line goes, you "started from the bottom now we're here."
Sure, you're still eating chicken nuggets for dinner and quoting Spongebob Squarepants on the reg. But, these quirks will keep you feeling carefree. Give yourself a round of applause, because you're a grown-up thanks to these 10 signs. (Shocking, I know.)