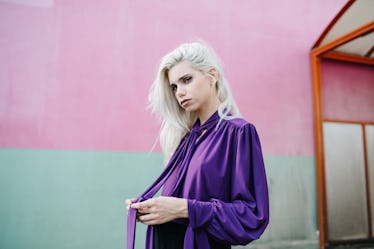 15 Real Struggles Of Being A 20-Something That'll Make You Tag Your BFF
Only 20-somethings can understand some struggles that are so real. These are the times when you're learning how to "adult," but still feel like a kid. You're waking up in the morning, and complaining about the traffic on your commute to campus or work. But, then you're roaming around the candy aisles of the grocery store and contemplating if gummy worms would be good for dinner. Yes, it's a weird time when you're expecting the worst, but hoping for the best. The real struggles of being a 20-something will make you tag your bestie, and say, "Same."
Seriously, are any of us in our 20s even qualified to be adults? You likely tag your bestie in memes and hilarious tweets all the time, from people who are facing the same situations as you. They're putting the wrong soap in their dishwasher, and attempting to navigate the real world. Don't get me wrong: It's so much easier said than done, and making mistakes only leads to the best stories.
Everything that you knew is changing — some for better and others for worse. What you're left with, though, is your life. You're creating it one step at a time, even if it feels like you're headed in the wrong direction. Just take a deep breath, and hold on tight. These 15 struggles can be the worst, but they're not impossible to handle. Plus, your bestie will be standing there with a bucket of ice cream and bottle of wine on the really tough days.