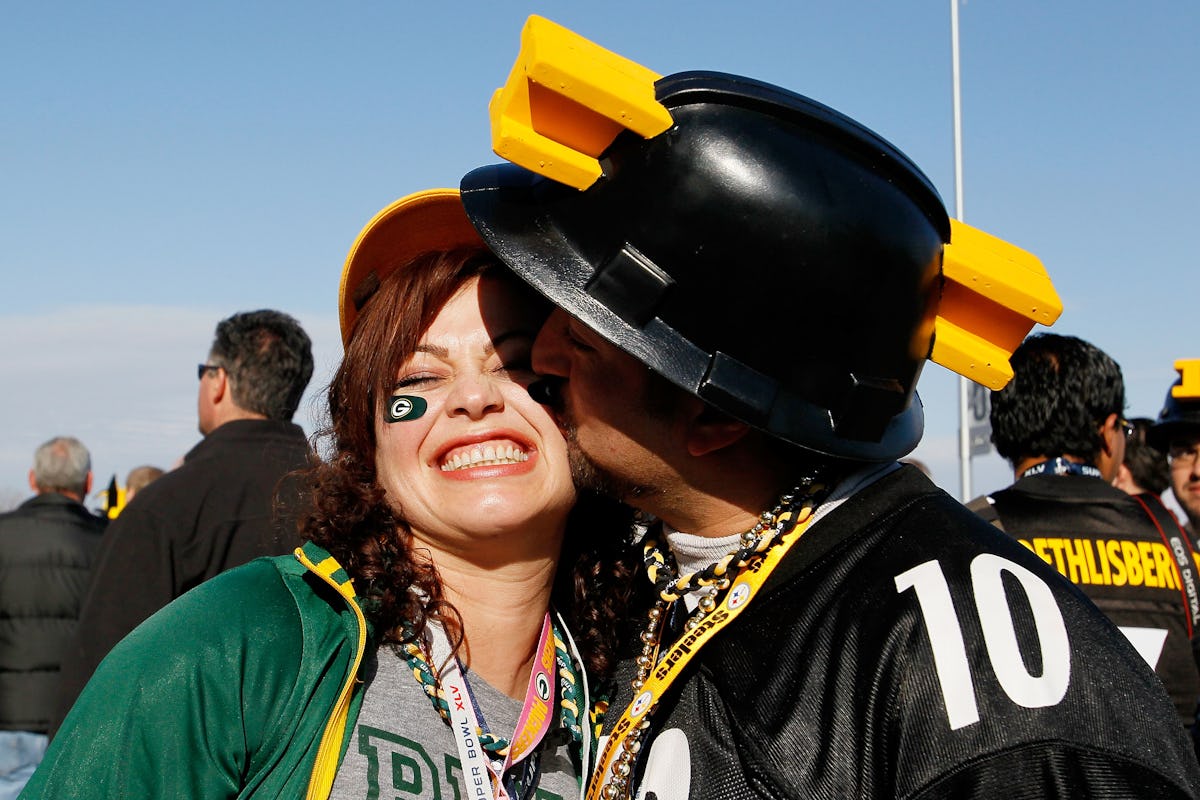 7 Super Bowl Proposal Stories That Will Tackle You With Emotion
Amidst the confetti, fireworks, and colorful marching band — the players on the winning team aren't the only people scoring a Super Bowl ring. If you and your boo are total football fanatics, these Super Bowl Proposal Stories will sack you with awwws and maybe even give you some inspiration. Whether you and your partner root for the same team or have decided to agree to disagree, when it comes to popping the big question on game day, everyone can feel like a winner.
Of course, a public proposal, like pretty much everything else in dating, is something that should be previously discussed before jumping on in. You may think you know exactly what your partner likes and dislikes, but hitting them with a "Will you marry me?" in front of a ton of people without their prior consent could make them seriously uncomfy. But if you are you boo are on the same page, asking them to tie the knot on game day could be just the right amount of sporty and sappy.
When it comes to Super Bowl proposals, these seven stories will make you do a touchdown dance.