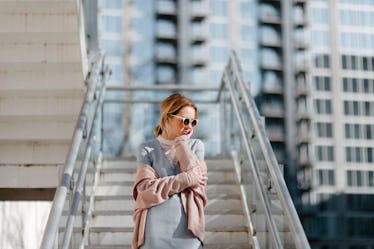 If You Don't Do These 7 Spontaneous Things On A Weekend Trip, Did It Even Happen?
When you first started traveling, you spent weeks, and sometimes months, planning for your trips. You researched all the best restaurants in the area and watched vlogs from your favorite influencers who had been there and done that. You created group chats and shared documents between you and your travel buddies, and made detailed notes on the excursions that were on your bucket list. To say the least, you were organized and rarely left any part of your experience to chance. Recently, though, you've learned that, more often than not, the spontaneous things to do on a weekend trip are the most memorable. *Nods head in total agreement.*
Let me tell you: That's a very valuable lesson to have learned. Sure, knowing how to survive long plane rides, get the dreamiest accommodations for a good price, and fit your entire closet in a carry-on bag is important. But, acknowleding and being prepared for the things that aren't marked in your itinerary is what will take your travels from average to out of this world.
From here on out, you can expect that your experiences are going to be filled with adventure, unbelievable views, and moments that feel like they should be in a movie. (I would definitely bring a camera with you, so that you can capture the good times and vibes!) You can also expect that your weekend trips will now include one or all of these seven things that'll make the mems last for, well, forever.