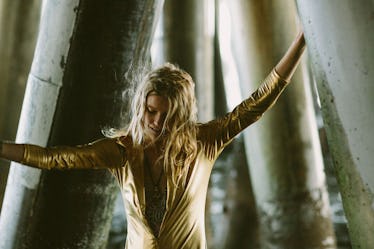 5 Attainable Adventure Trips On The West Coast You & Your Besties Can Take This Weekend
As of right now, you may not have any plans for this weekend. Your schedule is empty and the only thing you really need to do is treat yourself to some coffee and scrolling on social media. After all, it's rare that you have a Saturday and Sunday open. You usually have lunch dates, staycations, or lively nights out on the town written boldly in your planner, in your favorite gel pen and emphasized with little stars and stickers. But, this is no average weekend, which is why you might want to look into some adventure trips on the West Coast that you can take with your besties.
Spoiler alert: I actually know of a bunch of trips that are worth adding to your bucket list, and will show you good times and tides. But, there are a few that will help you get back in touch with nature or your outdoorsy side, and truly let you explore the greatest sights along the West Coast. They'll let you go kayaking into coves, eat at restaurants that are highly rated throughout the country, and stick your feet in the water of the Pacific Ocean. They'll bring you into major cities, and through secluded beaches, too.
Most importantly, they'll make sure that you take advantage of your weekend and the fact that you have zero plans. Just grab a backpack, a pair of sneakers, a water bottle, your besties, and some other essentials, and then go.