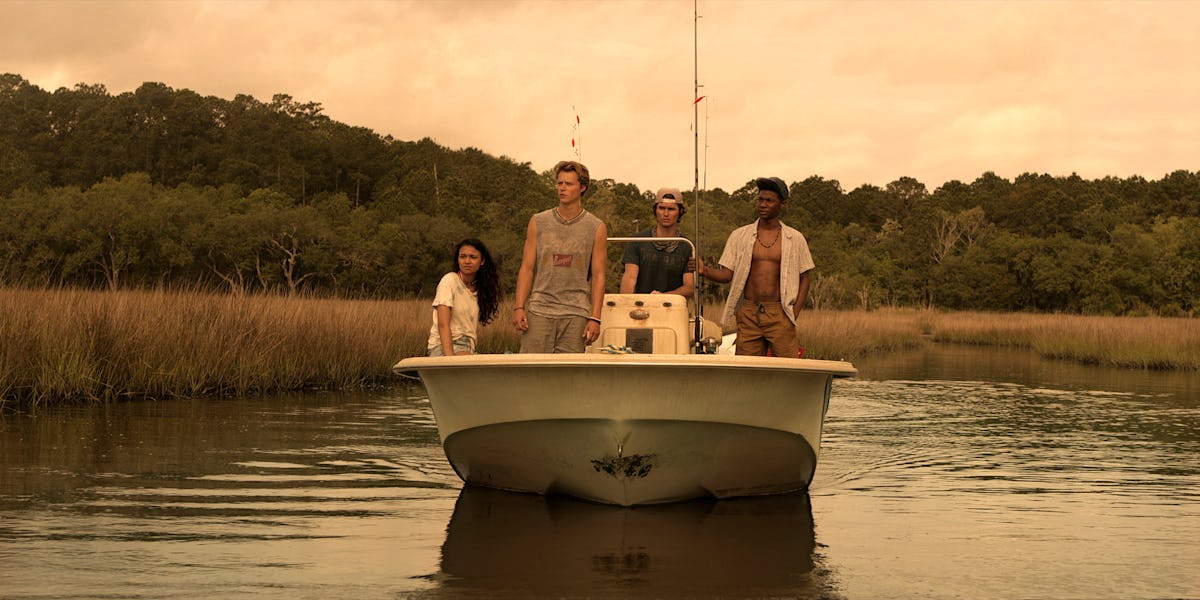 7 Shows Like 'Outer Banks' To Watch If You're Craving More Adventure
Netflix
After Netflix's newest teen drama Outer Banks was released on April 15, the hijinks pulled off by five mischievous North Carolina teens had viewers instantly hooked. If you watched all 10 episodes of Season 1 and are eagerly searching for more shows like Outer Banks, you're in luck. While there might only be one group of Pogues, there are lots of other series to scratch that Outer Banks itch.
What makes the Netflix series such a hit isn't just the wildly attractive cast or the enteral-summer vibes. It's the seemingly effortless mix of mystery, romance, and adventure. While plenty of other shows offer teen love triangles and hot guys with floppy hair (hello, Gossip Girl), Outer Banks is on a whole different level thanks to its added layers of murder, treasure hunting, and class commentary.
Since viewers have to wait for news on whether Netflix will renew the series, now's the perfect time to pick up a new show. Whether it's the paradise-like location, the loyal group of friends, the forbidden romance, or the heart-pounding scrapes with death, the components that make Outer Banks so coveted can be found in other rewatch-worthy series, as long as you know where to look.