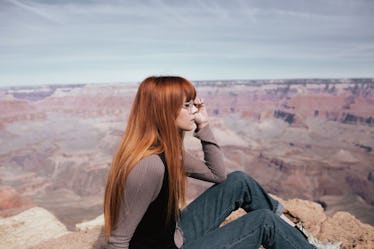 7 Hidden Secrets For Your Grand Canyon Trip That You Don't Know About, But Need To
This summer, you're setting all of your sights on adventure. You're leaving behind the games of volleyball at the beach, and trading your flip flops for a pair of hiking boots. You've seen enough of the waves, and are looking to take a dip in a waterfall. Well, let me tell you, every corner of the country has something you can explore. But, the beautiful destinations down in Arizona will be the first to check off your bucket list. There are some secrets about the Grand Canyon, in particular, you need to know before you take a trip. Actually, after this, can I even call them secrets anymore?
Yes, you truly never thought this day would come, but you're done with the average beach days and sticking your feet in the sand. You'd rather see a saturated sunset from the top of a mountain, or cure your wanderlust in a vibrant canyon. Do you think a camera could capture all of its beauty? Personally, I think there are some places on this earth that just will never look the same in pictures.
If you're anything like me, you must make it to the Grand Canyon at least once in your lifetime. I've been daydreaming about this spot since my mom told me all about her white-water rafting trip when I was little. When I eventually do go, I'll be sure to hit these seven totally secret spots — and you should, too.