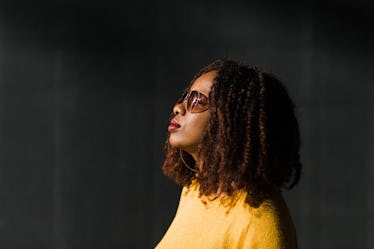 7 Regrets You'll Have If You're Always Planning For The Future
Put your planner down. You're way too caught up in thinking of the next best thing and where you'll be in five years. Gel pens are sprinkled all over your desk, along with sticky notes that are motivating you to chase after your dreams. That's OK, and your ambition is going to lead to amazing things. But, it's easy to lose yourself and what really matters in the pursuit of — well, everything else. It's time to take a step back and follow a slightly different course. There are some regrets you'll have if you're always planning for the future.
Please, change your perspective and realize the beauty of right now. You should be proud of what you've accomplished so far. You've taken charge and are creating a life for yourself. That's something that you should continue to do, but maybe in a less aggressive way.
Hear me out: Drive and ambition will bring you a lot of happiness and success, but over-planning for the future can be disappointing and leaves little room for surprise. You'll end up limiting yourself in every way, and that's the last thing you want to do.
You can wake up and realize that nothing went according to plan. That's what happens in life, and sometimes it's for the best. The universe guides you and turns you into the best version of yourself. Planning every step you take only gets in the way of such a natural process. Slow down and avoid these seven regrets while embracing the moment.