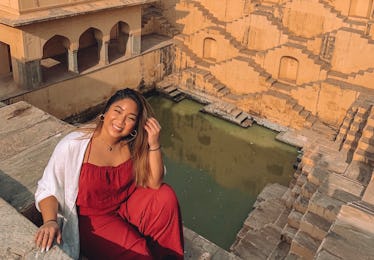 I've Been To 20 Countries & 38 U.S. States — Here's Where I'd Go Back To Right Now
Since I was a little girl, I've dreamed of traveling around the world, experiencing as many cultures and trying as much new food as I possibly could. If you had told me then that by 24 I would have visited 20 countries and 38 states, my jaw would have probably dropped to the floor. While I'm proud of how much I've been able to see, I realize there's so much of the world I haven't experienced yet. But there are a few places I've been and would revisit in a heartbeat because they were just so magical when I was there.
From India to Croatia, New Orleans to my motherland of the Philippines, I have a handful of destinations I would go back to if I were given the chance. Sometimes, I just find a place that speaks to me, and being there moves my soul in an indescribable way — that's how I know that I have to go back. Far too often trips are cut short because real life gets in the way or I run out of money, so I know that this list is one I will return to when I have the availability and the means to book a trip for leisure.
Looking at pictures from these trips took me down Memory Lane, and I truly can't wait to revisit these incredible places again soon.