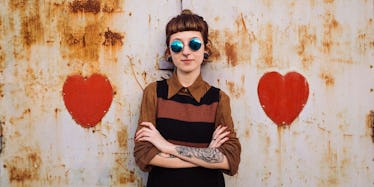 You'll Love These 7 Little Things Even More When You Realize They're Great For Your Heart
Your body does so much for you every single day. From your heart beating to your lungs breathing, it's pretty incredible to think about all the intricacies that go into keeping you alive, healthy, and doing the things that you love. So why not give back to your body? Perhaps you can start with some little things that are good for your heart incorporated into your day-to-day routine to show your bod just how much you love and appreciate it.
According to Harvard Health, your heart beats more than two billion times over the course of your entire life, which pushes millions of gallons of blood to all different parts of your body, and helps all the essential functions of your being do their thing. How incredible is that?
So, needless to say, keeping your heart healthy is extremely important. At first, it might sound like a daunting or difficult task to take care of this part of your body, considering how much your heart does for you on a regular basis. But it's actually pretty simple to start paying just a little more attention to your heart health. Try adding these seven things to your routine, and you'll see what I mean.