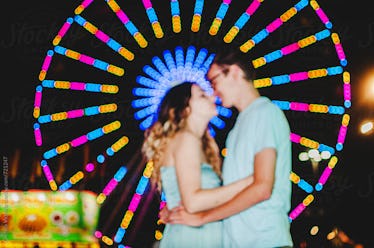 7 Cheap Date Ideas That'll Seriously Impress Your Crush, Because You Don't Need Big Bucks
When you meet someone new and you start feeling all the butterflies, it's very easy to get carried away and want to take them on every awesome date you can think of. When a relationship is new, it's especially fun to spend time with this new person and get to know them as much as possible. But dates can often add up financially, and if you just happen to be in-between paychecks, you might be in the market for some cheap date ideas that'll have your crush begging for more.
At the beginning of a new relationship, you're learning different things about your crush; they tell you what they like to do in their free time or they mention their favorite spot in the city. You can use that to your advantage. Make a mental (or physical) list of the things they like to do and the places they like to go, the kinds of the movies they watch, and the music they like to listen to. All of the things that you learn by just getting to know someone can give you the ammo to wow this new person in your life, starting with these dates. Remember: You don't need to spend big money to make an impression!