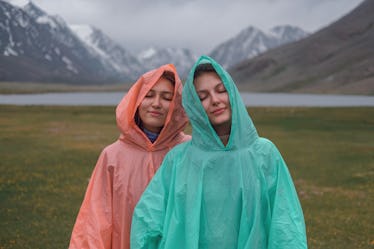 6 Signs Your Relationship Is Working Smoothly, Because Good Things Take Time
Far from awkward first dates and feeling sheepish about double texting — settling into a relationship can feel like taking a relaxing breath. No matter how long you've been dating your partner, you may already have noticed some signs your relationship is working smoothly. If you and your boo are totally open and honest, you're starting to feel like you can really depend on them for anything, and if you get a sense of comfort from having them around — your relationship is probably super solid, and working super smoothly.
Of course, even the strongest relationships can have their problems. No one is smooth all the time, and whether you fight on Tuesdays about who is taking the trash out or you can never decide on where to go for dinner — a smooth and stable relationship doesn't mean a relationship with no problems ever. In fact, it can mean a relationship where the problems get worked out in a healthy way. Every relationship looks different, and whatever feels right for you and your boo is what's right for you and your boo.
Here are six signs your relationship is working smoothly, because sometimes the best things can fly under the radar.