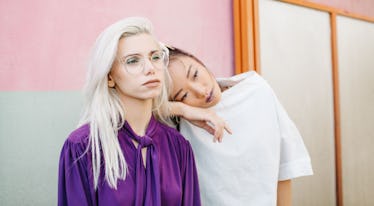 6 Things You Should Never Sacrifice In A Relationship, No Matter How In Love You Are
Maintaining a successful relationship with someone often means making compromises to be with each other — that's just part of being in a partnership. But, there are some sacrifices you should never make in a relationship, no matter how much you love the person you're with.
The thing about loving someone is that it doesn't cancel out the way that person treats you. Being in love doesn't mean that you have to give up all the parts of you that make you who you are. You have to be a whole, independent person, in a relationship with another whole, independent person, and both of you have to be willing to make things work together. If you're giving up everything about you just to be with your partner and they're just taking it all without giving anything back, that's a major problem.
No genuinely supportive, loving partner who wants the best for you (AKA the type of person everyone deserves to be with) would ask you to make sacrifices that aren't good for you — so if you're dating someone who does, it might be time to reassess your feelings. And if you're not sure what kinds of sacrifices are too much, here are six major things you should never give up in a relationship.