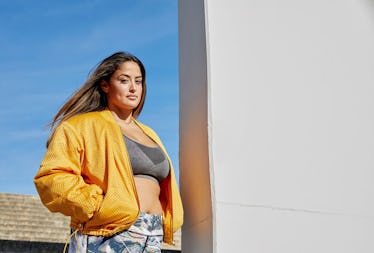 ClassPass Revealed The Top Fitness Trends Of 2018, In Case You Need Inspiration For 2019
2018 has truly been a wild ride, to say the least. And if you've kept up with some form of fitness routine over the past year, then you might be wondering how your current workout habits will carry over into 2019, or if other ways to sweat it out will emerge with the arrival of the new year. Well, ClassPass has revealed some of 2018's most popular fitness trends via a report shared with Elite Daily, so now you can get a sense of what was up in 2018, and what might stick around come 2019.
On Dec. 4, ClassPass, the leading membership service to the world's largest fitness network, released data highlighting regional fitness trends across the United States for 2018. The data came from over 60 million reservations booked by ClassPass members, and the findings are pretty fascinating, especially if you consider yourself to be a true ~fitness fanatic~.
For instance, ClassPass' report broke some of its data down by city to show that some workout trends really are unique to certain parts of the country. Portland, Oregon, for example, was given the "lunchtime warriors" superlative in the report, because ClassPass found that people in this city were most likely to book a workout class between 11 a.m. and 1 p.m. Pittsburgh peeps, on the other hand, were total "night owls" in 2018, according to the report, as they frequently booked classes after 7:30 p.m. Meanwhile, Columbus, Ohio residents received the "early birds" superlative when it came to workouts, which is honestly inspiring AF — keep killin' the game, you guys. I'll be over here snoozing my alarm 14 times in a row, don't mind me.
In addition to the fun facts and superlatives, ClassPass dished out all the deets on which forms of fitness were trending all year in 2018 and, in turn, will likely creep their way into 2019. Here are six trends that you might've participated in this past year, and, if not, could be compelled to try out come the new year.