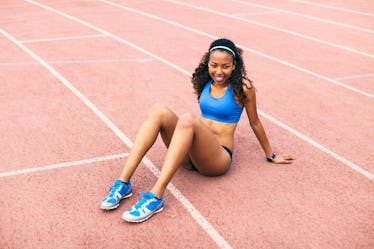 Life Isn't A Sprint: 5 Things You Should Never Race To The Finish Line For
One important piece of advice about life I'll give you is this: Take it slow. It can be so easy to get caught up in this fast-paced world, and to run from one destination to the next. Especially with a cup of coffee in hand, it's possible to respond to a bunch of text messages in just a few minutes and send in your assignments for class, too. But, just because it's possible, doesn't necessarily mean you should do it. Not every situation needs to be a race against the clock, and you'll realize that there are some things you shouldn't rush in life. Let's dig into that, shall we?
The truth is, as a 20-something, you likely feel like you're in a race against time. Your best friends and family members are asking you questions about your professional and personal life. They're tossing around phrases like, "what's next," and "five-year plans." You may have some answers, but you don't have it all figured out quite yet. That leaves you feeling a little confused about the future.
You may start comparing yourself to others and looking at the real world as one big competition. Stop that right now! Know that you're not supposed to have it all figured out. In fact, it's much better to move at your own pace with these five things.