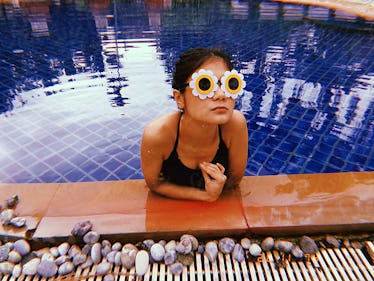 5 Signs You Should Break Up With Your Partner Before The Summer Is Over
I hate to be the bearer of bad news, but there are only two weeks until August, which means summer is basically over, and I'm not OK. With the end of summer in sight, it makes sense to start thinking about the fall. Where do you see yourself in three months? Are you single? If not, do you see your partner in your future? If you don't, it's OK. They call it "summer love" for a reason. If you're not sure about you and your SO, there are some signs you should break up before summer is over that you might want to pay attention to.
Throughout the year, certain times are conducive to new relationships, while others, not so much. One of those times is cuffing season, lasting from about November to March. During this time, people tend to gravitate more toward relationships than they do toward being single. It's cold, you want cuddles, and you're inside all the time, so why not be inside with someone you're attracted to? Then there's fielding season, which is the literal opposite of cuffing season. It's the time when you re-enter the real world and become an actual member of society again, living your best life, drinking margaritas pool side in your cute new bikini, and taking in as much frosé and iced coffee as possible while you still can, before it drops below 40 degrees again.
However, if you managed to find a poolside bae to spend your hot summer days (and nights) with, good for you! But if you're looking ahead and wondering whether you and your SO are meant to last beyond the summer months, and you're not sure, that's completely normal. Here are some signs to consider when deciding whether to move forward with your summer romance or bid it adieu before the season's over.