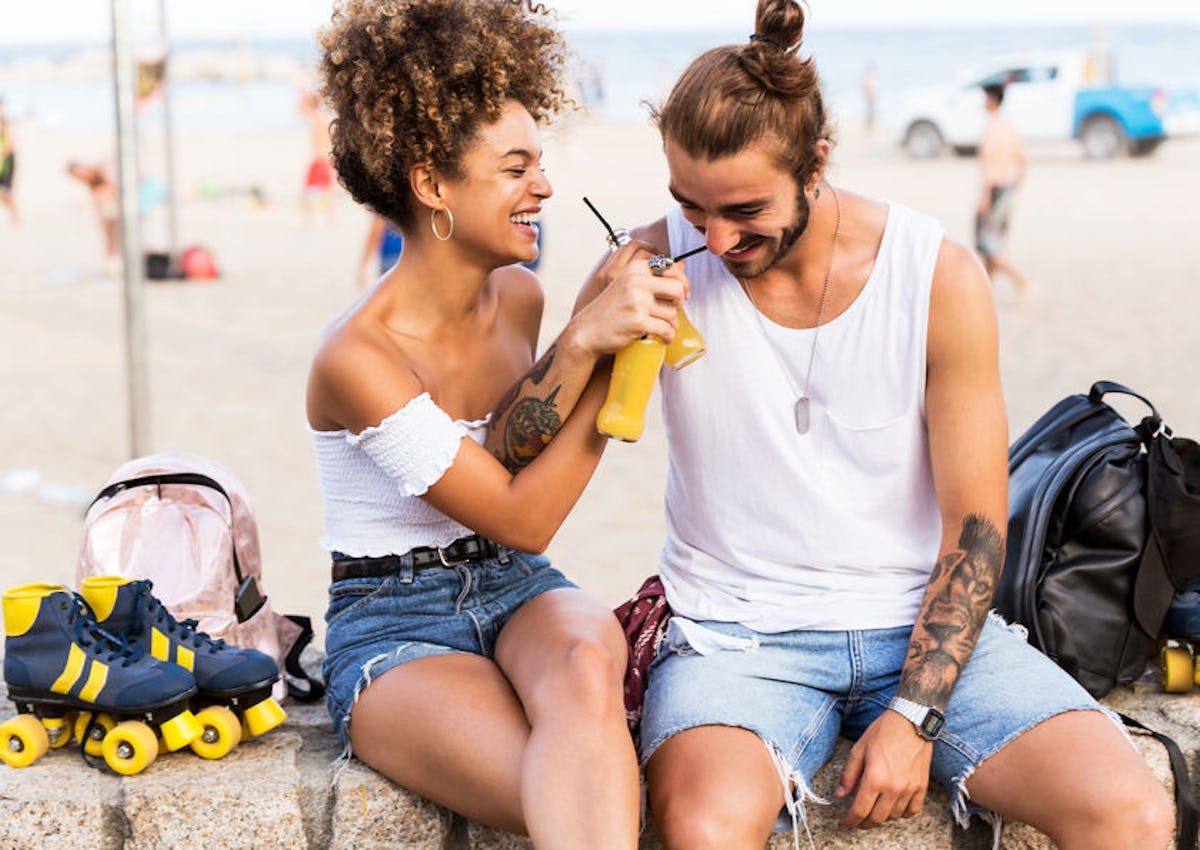 5 Clever First Date Ideas You'd Wish You Thought Of Yourself
Either you've finally gotten the nerve to ask out that cutie you've long had your eye on, or — to your delight — they mustered up the courage to make the first move. Congrats! Now that you know there's some mutual interest, the question inevitably becomes: What's your plan? It's time to start brainstorming some clever first date ideas. Sure, you could suggest grabbing drinks at that local dive or swanky cocktail lounge for the zillionth time, but you're getting a little bored of hitting up a bar. Dinner is always a safe fallback idea, but that can get expensive. Alas, it's time to think outside the box.
There's no denying it: The first date comes with an inherent excitement — as well as a bit of pressure. What's the ideal outfit to wear to strike that balance between put-together yet totally nonchalant? When the bill comes, do you do the awkward fumble for your wallet or let them pay? If it's going well, should you invite them back to your place? Most importantly, though: Where do you go and WTF do you do?
First impressions can be powerful, so it's definitely worth putting a little thought into your plan. Ditch the typical meet-ups and try one of these creative date ideas to get to know someone on a deeper level.