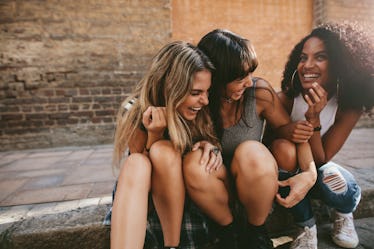 5 Cool Bridal Shower Alternatives When You Want To Break Tradition
Shutterstock
If you don't want to have a "traditional" bridal shower where you spend hours playing games and opening gifts in front of your best friends and family members, that's totally OK. Like your big day, celebrating the fact that you're a bride-to-be is special and something you can make entirely your own. You can have a small get-together instead, or opt for one of these cool bridal shower alternatives.
The options are endless, and going off the beaten path might make your experience more memorable than you could have ever believed. You may find yourself checking into a dreamy Airbnb in Paris and laughing with your people under the Eiffel Tower at midnight when it's sparking and looking so magical. You might opt to have a sleepover, complete with facials and goodie bags. It may remind you of being in high school, when you'd talk about your crush over popcorn and re-runs of TV shows, and make a wish at 11:11 p.m. that you'd marry them one day.
Back then, you might not have known what true love is all about, but now you do and get to plan a bridal shower however you so please. Don't be afraid to think outside of the box, and take your crew to an exciting and new place before you say, "I do." These five unique ideas for alternative bridal showers will surely get you started.