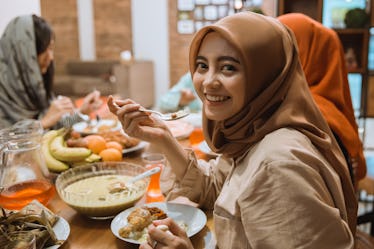 4 Zodiac Signs Your Parents Will Love Meeting, So Introduce Them ASAP
Shutterstock
After a string of nervous dates and a serious DTR conversation, you and your boo are ready to take the next step: meeting the parents. No matter how long you've been seeing someone, getting to know the people in their family can be totally intimidating. If your parents tend to be more reserved or you can never tell if they *actually* like the people you date, knowing the four zodiac signs your parents will love meeting can really come in handy.
Of course, meeting the parents looks different for everyone. If you knew your boo's parents before you started dating or if you don't feel comfortable introducing your partner to your family, just remember that you get to decide how you want your relationships to work. Though meeting a partner's family can be a positive experience, you never need to feel pressured to do anything you're not ready to do. No matter your sign, there's no time limit on when you should be meeting your partner's parents or when they should be meeting yours.
Still, if you're feeling ready to introduce your boo to your folks, here are the four astrological signs that historically nail it when meeting someone's parents.