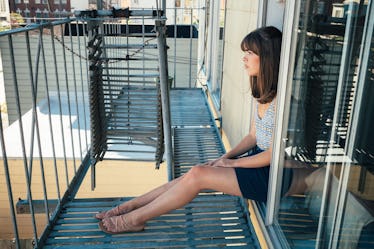 4 Women Anonymously Reveal What They're Anxious About In Their Relationship & It's So Real
Relationships aren't always the sunshine and butterflies they're made out to be. Even if you're with your soulmate and totally in love, relationships are still hard work, and you might still have to deal with the stress and anxiety that comes with that. But the good news is that there's absolutely nothing wrong with being worried about parts of your relationship. It's actually totally normal! You could be with your partner for years, and you might still have anxieties. If that's you, then don't worry, because hearing from other women about what they're anxious about in their relationship will remind you that your concerns are totally valid.
Anxiety and stress are both huge parts of being human, and as much as that sucks, it's important not to let those anxieties take over. In your relationship, if you're worried about, say, how much sex you are (or aren't) having, or if your partner is upset with you and not telling you, or whether or not you want to get married, you're not alone!
Most relationships aren't like the ones you see in movies. Everyone has times when they're especially stressed, and days when they don't feel like themselves — even if, 90 percent of the time, things are great and they have no reason to worry. Having a partner isn't a cure-all for stress and anxiety, so don't feel bad if you're anxious in your relationship. But don't take my word for it. Below, four women reveal the biggest things they're worried about in their own relationships, to remind you that even the most confident-seeming couples aren't perfect.