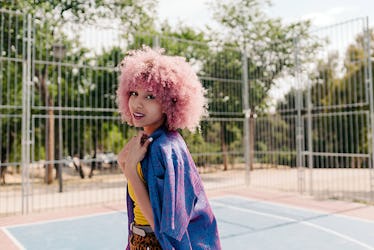 4 Signs You're Finally Over A Painful Breakup & Ready To Move On
Moving on from a breakup can be really tough. But after some time has passed and you've mourned the end of the relationship, you may start to notice the signs you've moved on from a breakup, and it feels so beyond satisfying. No matter how things ended, it can take a while to leave your old relationship where it belongs: in the past. And even though getting to this point is often no easy feat, it can be such a relief to feel yourself let go of the negative emotions you may have been experiencing after your breakup.
"The general rule is that it takes half the amount of time you were with them to feel truly over the relationship," intuitive dating coach and author of The Dating Mirror: Trust Again, Love Again, Diana Dorell, previously told Elite Daily. "But every relationship is different." Moving on can be harder for some than it is for others, so if you don't feel like you're past the breakup just yet, trust that it will happen eventually. Try to be patient with yourself and respect your individual healing process. But if the following things are true about you, then chances are, you're over it, or at least well on your way.