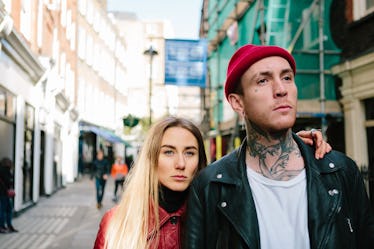 3 Signs Your Partner Is (& Always Will Be) Supportive Of Your Dreams
Being in a solid relationship with someone who is supportive of your goals is something that every person deserves, period. The signs your partner is supportive of your dreams are surprisingly easy to spot, but if you're having doubts, then it never hurts to make sure you're both on the same page about what it means to be supportive. According to matchmaking and dating expert Stef Safran, it's totally fair to expect your partner to be supportive of the things you want to accomplish in life, but it's also important to ensure both of your dreams can peacefully coexist.
"It is important that someone supports your dreams," Safran tells Elite Daily. "However, if your dreams are things that do not include taking your partner's dreams into consideration, that is something to consider. If you want to be someone who will be traveling a lot for your career or someone who will be working odd hours, considering the effect it can have on the relationship [is also necessary]." It can be tough to be fully supportive if a partner's dreams mean the relationship can't last. That said, if you're not sure whether your partner is being supportive, here are some signs they've definitely got your back.