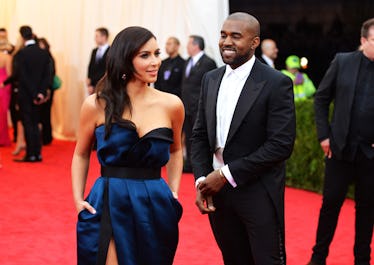 27 'Keeping Up With The Kardashians' Quotes That Sum Up Your Love Life Perfectly
I'll be honest, I was late to the Kardashian party. Like, really late — I figured out who Blac Chyna was just last year. It wasn't that I thought I was above the Kardashians, but I had a full roster of celebrities to follow, and didn't feel I could really relate to or connect with the stunning, multi-millionaire siblings. Then I actually watched the show, and now I low-key want to get some "Keeping Up with the Kardashians" quotes tattooed across my chest.
Not to be hyperbolic, but these women are beautiful geniuses and I'm not entirely sure what I was doing with my life before I had their words of wisdom. From Kourtney's feisty reality checks to Khloé's reminders that we're all bad*ss in our own way, these ladies certainly don't hold back when it comes to dropping truth, wisdom, and a little (or a lot of) self love. And no matter what stage you're at in your dating and love life — whether you've found Kylie Jenner and Travis Scott-level chemistry with an S.O. or just got out of a toxic relationship with your very own version of Scott Disick — there's likely a Kardashian quote that perfectly summarizes your situation.
Here are 27 quotes pulled straight from "Keeping Up With The Kardashians" that will likely speak to your soul, regardless of your current relationship status.