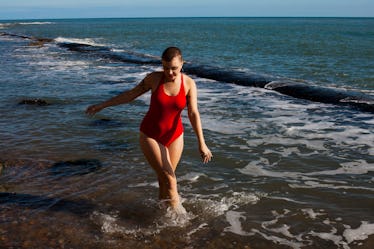 15 Attainable Travel Goals That'll Take Your Year To The Next Level
In the back of your mind or in a note on your phone, you might have a bucket list. It may have a series of bullet points motivating you to catch a flight in the new year. It may encourage you to try something you never have before, and it makes your adrenaline start pumping at even the thought of it. For the purpose of this article, though, you need to make a fresh list dedicated solely to your travel goals for 2020.
Because, although your bucket list is filled with great ideas of things to do, destinations to check out, and cuisine to try, you need to break it down. If you really want to "travel more" in 2020, then you should consider giving yourself some guidelines — create bullet points for those bullet points, and take your experiences one magical moment at a time.
To figure out your nitty, gritty goals, you could pick a few list items that seem easy and attainable for you right now, and imagine your ideal trip. You could also scroll down a little bit and pick out some travel goals I've created for 2020 that speak to your wandering soul. (How perfect, huh?)