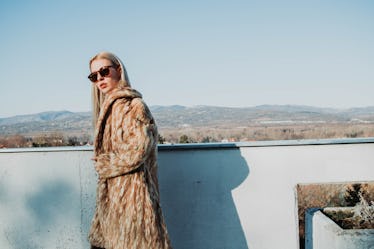 These Under-The-Radar Wintry Towns & Cities Are Getaway-Ready
Shutterstock
You may be the kind of traveler who loves venturing off the beaten path. You continue to catch flights and seek out sweet spots throughout the country (and world) that haven't been posted about over and over again on your social media feeds. Some of the destinations on your bucket list may even include these underrated towns and cities to visit in the winter.
Just knowing that there's a snowflake-filled wonderland that may not be the easiest to get to — but definitely worth the trip — may give you an adrenaline rush. The idea of sitting in coffee shops on main streets and enjoying the best cappuccinos you've ever had may be enough to make you start pulling out your suitcases and putting together packing lists as well.
Simply put, you don't want to miss out on that unique, romantic, movie-worthy experience and the stories that could come from it. You want to be able to say, "There was this one time when I was staying in a boutique hotel in the mountains," and tell a captivating tale of your travels that no one else you know may have. These seven underrated towns and cities to visit in the winter are solid places to start.