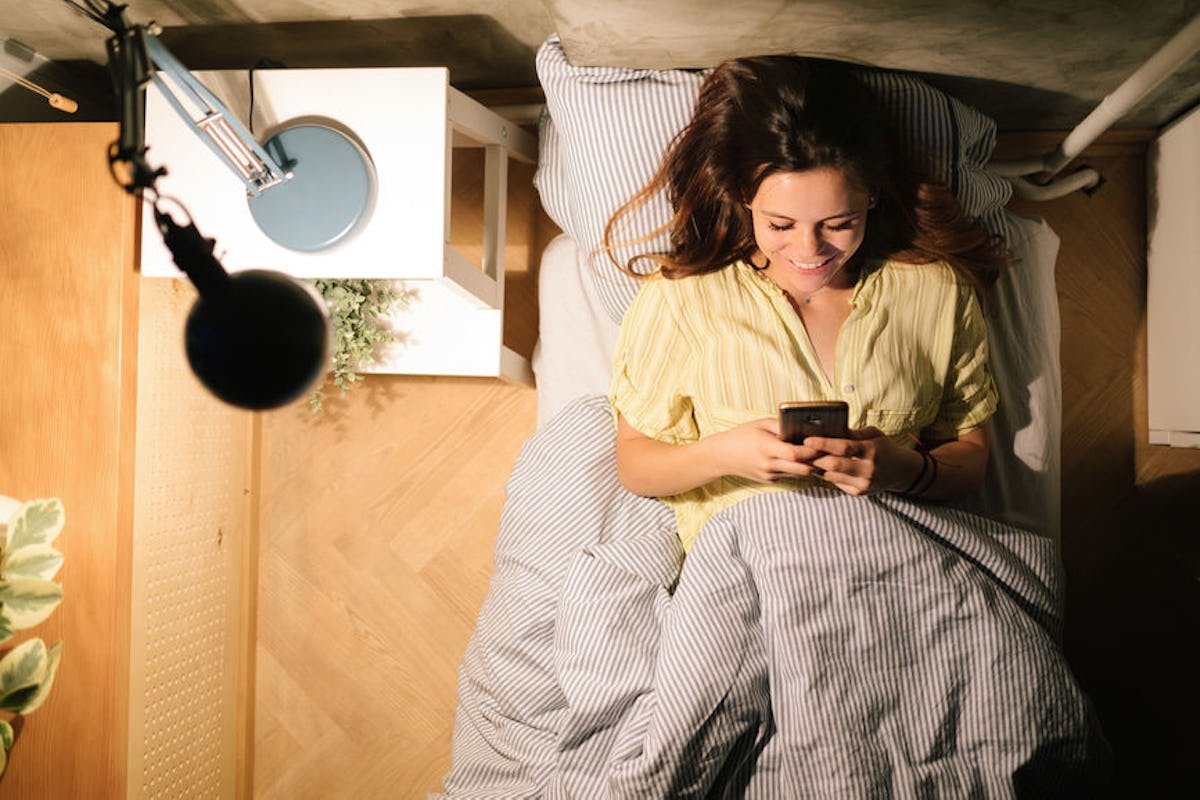 15 Cute "Good Night" Texts To Send Your Partner Before Bed
My partner and I live together, and over the years we've built our little night-time ritual. We get all tucked in and tell each other how much we love each other, and we say good night, every single night. Yeah, I know, it's a little corny, but it's really an extension of our nighttime routine from before we lived together, except then, it was all over text message. What can I say? It's fun to be a little lovey dovey before you go to sleep, and having a few "good night" texts to send your partner when you're apart is a great way to let them know they're on your mind before you both drift off to sleep. It not only inspires some good dreams, but can also help to reinforce how much you care for each other.
If sending something cute to your boo before you hit the hay is something you're into, but you're not really sure what to say, no worries. Below, plenty of ideas for "good night" texts to send your boo to help inspire you. You can send these texts just as they are, or you use them as a jumping-off point for something a little more personal. Either way, it's just one more fun little way to express how much your partner means to you and leave each night on a cute, loving note before you officially end the day.