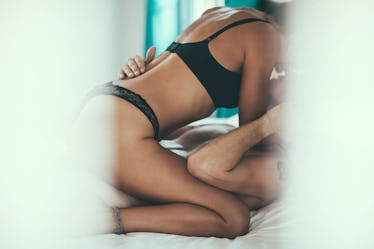 12 People Reveal The Most Daring Places They've Hooked Up On Campus
It's the most wonderful time of the year: the start of a new semester. While sitting in seminars for hours at a time might not be the best part of moving back to campus, there are certainly other things that make college worth it — making new friends, exploring old interests, and all those bucket list places to hook up on campus. That's right: Hooking up on campus may not be recommended by your dean, but a lot of students partake anyway.
I asked a handful of women to share their daring campus hookup stories, from frolicking in cornfields on the outer edge of the quad, doing it in their best friend's dorm room bed. While their tales are sure to make you literally LOL, know that it's completely OK if they don't mirror your own college experience. While these four years are definitely a time for women to explore their sexual preferences and desires, everyone approaches that journey on their own terms. Additionally, if you do choose to be sexually active in college, make sure that you're practicing safe and consensual sex. Use protection, communicate regularly with your partner, and consider routinely visiting your campus health center for check-ups.
Check out these entertaining and ridiculous romps, which are sure to remind you why they call college the best four years of your life.