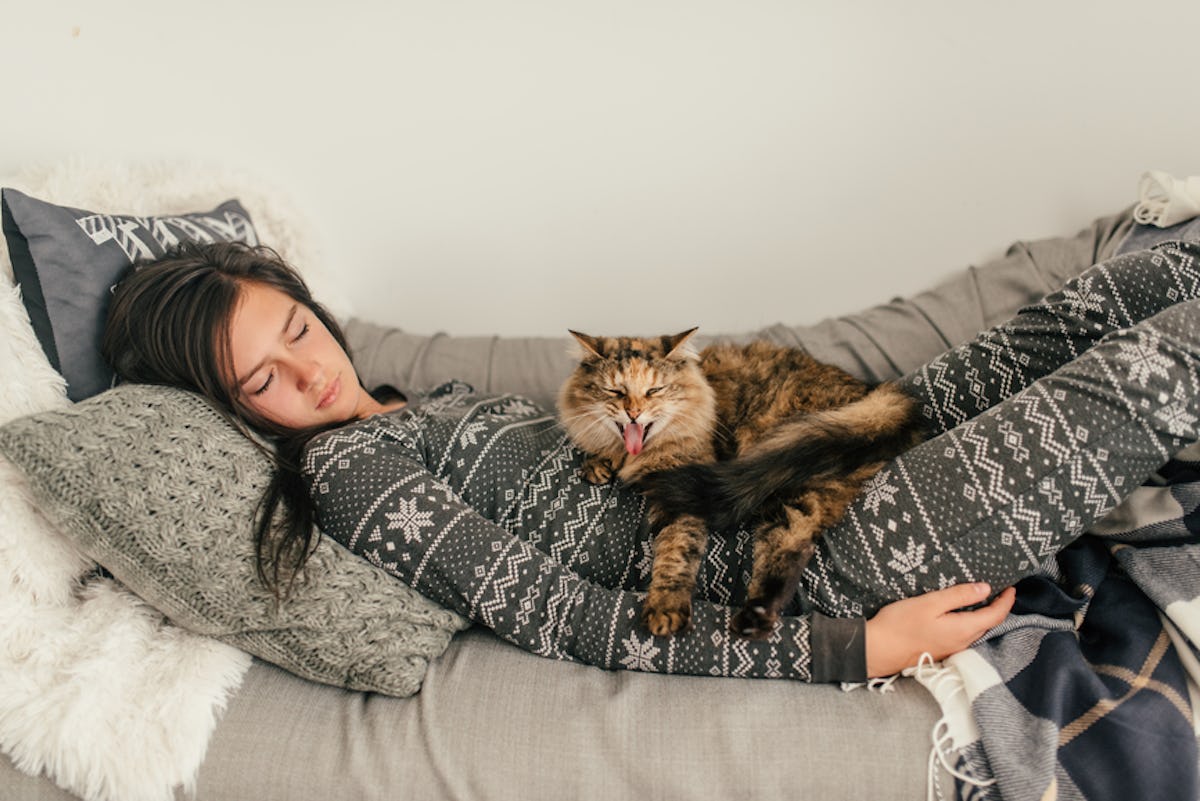 11 Gifts For People Who'd Definitely Rather Be Sleeping Than Exchanging Presents
Have you ever noticed that finding the perfect gifts for people who love to sleep is almost too easy? You know the friend we're referring to here, don't you? She's easily the sleeping beauty of your squad who just #CantEven with Monday through Friday mornings. She's the BFF who you wouldn't blink twice at if you saw her shooting coffee through an IV to get her through 8 a.m. seminars and late nights at the office. Any gift that has to do with her bedroom, nighttime wardrobe, or a wind-down routine is one she's going to be grateful for because, for her, sleep is life, and she can't get enough of it (who can?).
Plus, if you think about it, a better night's sleep is just one of those things everyone appreciates, but rarely gets enough of. Just because your giftee might be lazing in bed late into the morning doesn't necessarily mean they're getting the quality sleep the average human needs to function. In fact, if your friend is clocking in over six to eight hours of sleep every night, their bodies might be trying to overcompensate for a lack of a good rest. Therefore, as far as I see it, the most generous gift you can give them is an accessory or two to either a) better their space or b) prepare their body properly for sleep. Here are a few ideas to help you get the job done.