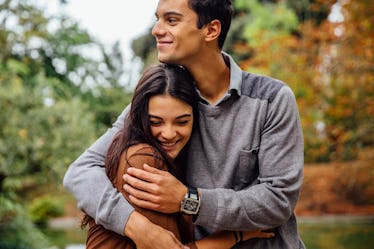 11 Best Places To Meet Someone In College That Could Lead To Love, Lust, & Fun
Making friends in college can be difficult enough, let alone meeting a potential partner. Regardless of what you're looking for — a one-night stand, a friend with benefits, casual dating, or a committed relationship — finding that special someone on campus isn't as easy as Reese Witherspoon makes it out to be in Legally Blonde. When it comes to the best places to meet someone in college, you have to be somewhat strategic. You can't just count on stumbling into a hottie on your way to class and locking eyes over your fallen books, or plan on finding your ultimate soulmate at the first fraternity or sorority party you and your roommates walk into during syllabus week.
To maximize your options, try talking to people from all walks of college life. Flirt with your cute, yet kind of dorky classmate in Psychology 101, but also sit next to the dreamy jock in the dining hall. Go up to as many people as you can during orientation, and then also start a weekly study group that meets in the library or a common area of your residence hall. The more places you frequent, both on and off campus, the more people you'll meet, and your options will increase. Here are 11 ideas of places to meet someone on campus, whether you're looking for love, lust, or just a bit of fun.