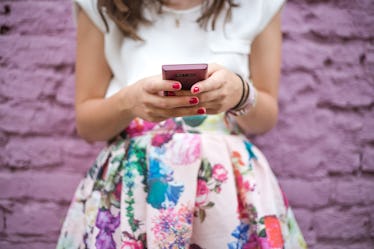 10 Tweets About Ghosting That Are So Relatable, It's Seriously Spooky
Now you see them, now you don't. If there's a phenomenon that defines the bizarre dating difficulties millennials must bravely face, it's ghosting. The term may have only been officially added to the dictionary in February 2017, but the truth is, we've been dealing with this brutal behavior for years — basically since texting became the default form of communication for dating. Just look to the thousands upon thousands of tweets about ghosting for proof: It may be cruel, but it's also super common.
And it can happen to anyone, too. Maybe you thought you hit it off with a Tinder match, but after you reach out to set up a third date, you never hear from them again. Or maybe you've been seeing someone your friend set you up with for a whole month, and one day, they just stop responding to your messages with playful memes. When it comes to ghosting, there are no rules. You can be ghosted after two weeks or two months. The one thing all ghosting situations have in common? One person is left scratching their heads about what went wrong.
If you've ever been ghosted, though, rest assured you're not alone. It definitely sucks to play hide and seek with someone you've caught feelings for, but these tweets may make you feel a little better, because TBH, we're all aboard the #strugglebus with you.