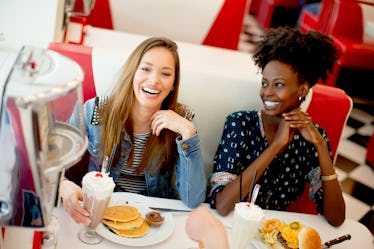 10 Hometown Traditions That'll Always Have A Place In Your Heart
Shutterstock
No matter where and how far you roam, one thing will always remain true: You'll never give up your timeless hometown traditions. They've built a permanent home in your heart, reminding you to adventure to where you grew up at least once or twice a year. Although, you might have heart eyes for city skylines, trendy breakfast spots, and bustling streets now, they are — and will forever be — your roots.
Just thinking about how you and your dad would head to the diner on Saturday mornings when you were in high school, and laugh about life or something ridiculous your siblings did, probably brings you endless joy. The way the mugs looked when they were filled with coffee, what the home fries looked like when they were made fresh, and how much syrup your dad poured on his French toast may be engrained in your mind.
Every once in a while, you might tell your new besties about how every person in your hometown heads to the high school on Thanksgiving for the football game or throws a massive party for the Fourth of July. Like you, they have their own timeless hometown traditions — such as these 10 — with a certified space in their heart.