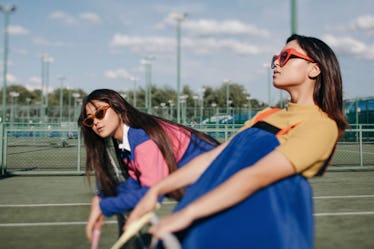 Millennials Can't Live Without These 10 Relatable Life Essentials, TBH
Calling all millennials: This article is for you. As a millennial myself, I know that sometimes you might feel a little misunderstood by other generations. You're exhausted because you always have to explain hashtags, texting lingo, and the beauty of millennial pink to your parents or older family members. They might come to you with questions like, "What's an influencer?" and maybe even comments like, "You can't have a career from your laptop. You have to get a real job." They want the best for you, and are simply curious about your life. They also just don't understand some of the things millennials can't live without that are essential to living your #bestlife.
Now, I do want to note that "living your #bestlife" looks different for everyone. Some of your BFFs who are also millennials may not consider eating avocado toast for breakfast or posting on Instagram to be extremely fulfilling. They might not have social media apps on their phone, or feel the need to send inspiring travel pics in your group chats. That's perfectly OK. I think one of the best parts of our generation is that everybody is kind of doing their own unique thing, and are grateful for it.
It genuinely makes me so happy and proud to be part of this generation because of that. I love saying that I'm a millennial and can't live without these 10 things. Can you agree? I sure hope so.