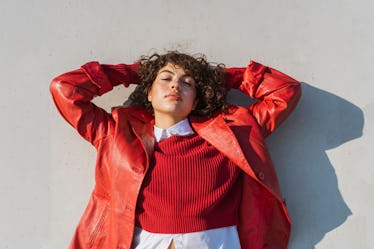 Don't Just Dream Of Doing These 5 Things In Your 20s — Make Them Happen RN
Addictive Creatives, Stocksy
One thing I'm quickly learning in this decade of my life is that it's not exactly what I imagined it to be. Don't get me wrong — I'm so happy, content, and grateful for how everything has turned out. (Seriously sending out a huge "thank you" to the universe.) But as a teenager, I did believe that my 20s would be more straightforward. I assumed that I would feel like an adult and a pro at navigating the "real world," and that life would always be, well, relatively smooth sailing. I didn't know the things you dream of doing in your 20s aren't guaranteed to happen, and that you need to make them happen — like, now.
It's amazing and beautiful to have dreams beyond the ones that make you want to stay snuggled up with your pillow a little bit longer. *Hits the snooze button for the thousandth time.* But the message from this John C. Maxwell quote couldn't be more on point: "Dreams don't work unless you do." A passport with a bunch of stamps from around the world doesn't fall into your lap, and memories of exploring the planet don't automatically rush into your brain. Spoiler alert: You don't serendipitously start working at your dream company, either.
I'm here to tell you, that's OK. Putting in the work and making these seven or so dreams happen is arguably the best part of your 20s and what life is all about. Just don't wait to put in that work. Do it now.