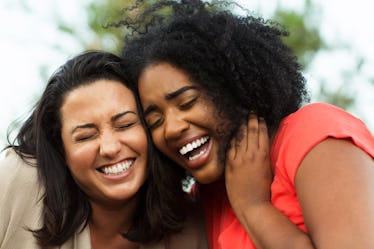 10 Underrated Things Your Best Friend Does That Make Your Life Whole
It takes an incredibly special person to fill the best friend role, and you're forever grateful to have yours. Of course, there are the obvious things she does for you, like going to brunch on the weekend and keeping all of your secrets stored safe, but there are also more than a few underrated, little things your best friend does that make your life complete. These are the things you might not even notice at first glance, but the minute someone says something, it all becomes so clear.
Friends may come and go, but a true best friend is in it for the long haul. You may have a bunch of close friends you love spending time with, but you know a best friend feels more like family to you. Sometimes you even wonder how you got to be so lucky with a BFF like yours, but you know the feeling is mutual.
These 10 things that your bestie does for you, you'd do in a heartbeat for her as well. They are the things you would never ask her to do — she just does them automatically. So, now is the perfect time to post that cute AF selfie of the two of you on the 'Gram, and pair it with a caption about how thankful you are.