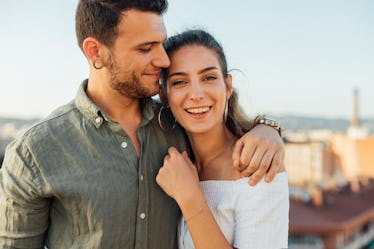 10 Free Summer Date Ideas That'll Let You Spend Time With Bae, Without Spending Big Money
With summer just around the corner, it only makes sense that you use the rising temperatures to take full advantage of your date nights with bae. Although treating yourselves to a bougie night out can definitely be fun, there are also a ton of free summer date ideas to try that won't break the bank. After all, finding creative ways to spend time together doesn't always have to involve spending a lot of money. The most important thing is that you're together, enjoying each other's company, and having some fun. Fortunately, all three of these objectives can be accomplished with some planning.
The key to organizing a solid date on a budget is keeping in mind the details. For example, choosing a romantic backdrop can make a huge difference when it comes to setting the right tone for the evening. Additionally, thinking ahead and bringing along thoughtful surprises (like a bottle of wine or a thermos of your bae's favorite drink) are also nice touches that will show your partner just how much you care. Even something as simple as playing cards can turn into a really romantic summer evening with the right atmosphere. So, here are some date ideas to get you started.