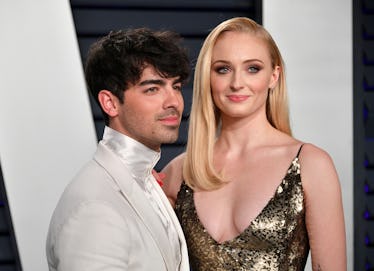 10 Celebrity Quotes About Relationship Fights, Because They Have 'Em, Too
Dia Dipasupil/Getty Images Entertainment/Getty Images
Do you think all your problems get solved when you get famous? Well, you probably don't think that if you've ever picked up a tabloid, but you might expect some parts to get easier. As a child, I thought celebrities didn't have to wipe, and now that I know about bidets, I realize that I was right. Even the famous fight with their partners (or else what would Taylor Swift write music about), so I looked up some of the most insightful celebrity quotes about relationship fights. It turns out, she's not alone — celebrities have some great things to say about rifts and tiffs.
Fighting in a relationship can take all kinds of forms, and it's all about perspective. Sure, my last partner and I fought about who had to do the dishes. Is that really all that different from Beyoncé's Lemonade (for context, some of the dishes had lemonade on them)? Is deciding what to wear on the red carpet different from deciding whether or not it's worthwhile to vacuum my carpeted bedroom? Really, celebrities are just like us, and by that I mean they still probably wish Halo Top was more widely available. And they fight with their partners, and talk about it!
Read on to find 10 great celebrity quotes about fighting in relationships.