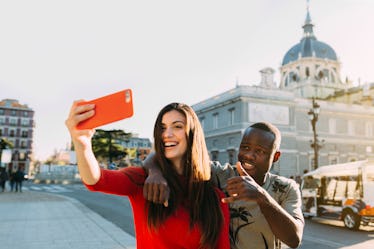 If Your Relationship Isn't Built To Last, You'll Notice These 9 Signs
I was in a relationship once where whenever I brought up future plans, even if they were only weeks away, my boyfriend would clam up and not want to talk about it. It seemed like he was completely afraid of the future, even though we'd been together for six months. He broke up with me a few weeks later after an argument about dishes turned into a character assassination (yeah, I left that bowl in the sink because I hate his parents, he was right). In retrospect, there are signs if a relationship isn't built to last — and I was ignoring all of them.
You don't have to feel bad if your relationship wasn't meant to work out — sometimes, it's just a compatibility issue and neither person is at fault. Relationships ending can be sad, but if you read the signs correctly, you might be able to see it coming and prepare yourself. I gathered up some key signs that your relationship might not stand the test of time. These are just hints or indicators, so even if you notice one of these in your relationship, that doesn't mean your relationship is doomed. Only you know the truth about what's going on between you and your partner, but knowing what to look out for can be helpful.
Read on to find nine signs that your relationship isn't built to last.